FYI . . . DigiZines Studio offers Digital Scrapbook Kits in the form of downloadable products (no physical products will be shipped). Please don't hesitate to contact Teri should you have questions. Navigate the site using links in the header as well as those in the sideboxes at right.
Visit My Blog for product updates, gifts, ideas and more.
Newsletters contain a monthly review of new products, special promotions, project ideas, rewards and more that are not always posted on my public blog.
_________________________________________

A note to my friends, old and new . . .
Back in Dec. 2013 we lost my niece, who was my mother's full time care giver, to a diabetic comma. Since then my mother has moved in with us and I've taken the place of my niece. Some of you may know, but if not, caring for a person with dimensia can be a full time job, with every day can come a new challenge. It's for this reason I've had to make a choice to cut back on creating digital work for sale. While I will still be creating digi-kits, the number of kits will decrease and the time period in which I add them to the store will vary.
I wanted to thank all of you who have purchased my kits over the years, for your support, and hope that you will continue to grace me with your patronage in the future.
My hosting for this store is up in Sept or Oct and at that time the store will close. I'm in the process of re-opening my Etsy shop and that will replace this store. You will still be able to purchase with PayPal or CC via PayPal as you have here and most, if not all, products will still be instant downloads at the Etsy shop. I'm also keeping my store at My Memories too.
For those who have an account at this store . . . be sure over the next few months that you have made a BACK UP COPY of everything as I will not be able to update orders once this store has closed!!!
If you visit my Blog you will notice that I'll also be branching out into other forms of art. Hopefully you will find my postings interesting and inspiring.
Bless you all . . .
Teri
* * *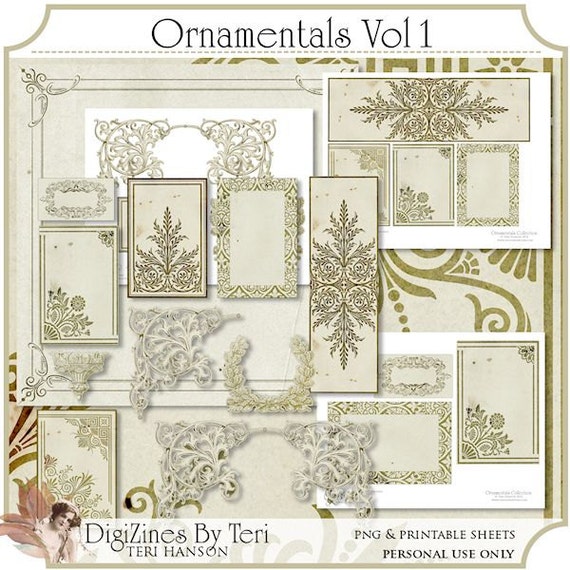 NEW COLLECTION: ORNAMENTALS VOL 1 - 3
* * *
Thanks for visiting and your support!
Teri Hanson / DigiZines By Teri